Chapman Bros. Plumbing, Heating and Air Conditioning Maintenance Programs
Making Your Union County Plumbing & HVAC Maintenance Easier than Ever
One of the most important things a home or business owner can do when it comes to their plumbing, heating, and air conditioning systems is to schedule routine maintenance services. Unfortunately, many people fail to take care of these systems until it's too late. However, proper plumbing and HVAC maintenance can help you avoid unexpected breakdowns and emergency repairs in the first place. Plus, regular maintenance can improve your system's efficiency and reduce your monthly utility bills.
At Chapman Bros. Plumbing, Heating and Air Conditioning, we want to make your Union County plumbing, heating, and air conditioning service easy. That's why we offer our maintenance programs. Members enjoy numerous exclusive benefits, including discounted service, priority scheduling, extended warranties, and, most importantly, annual inspections and maintenance services.
---
Learn more about our maintenance programs below, or give us a call at (908) 356-5143to speak with a friendly and knowledgeable member of our team!
---
The Comfort Club Program
Much like your car, your home heating and air conditioning system requires regularly scheduled service to maintain a reliable level of comfort in your home. A Preferred Comfort Club Membership assures that regular preventative maintenance for your heating and AC systems will not be overlooked or forgotten. Plus, it can save you time and money. Did you know that a cooling system that is 20% under-charged is 50% less efficient? This effectively doubles the cost of operation and significantly reduces the lifespan of the system. With regular heating and air conditioning maintenance in Union County, you can enjoy better comfort and increased cost savings.
Members of the Comfort Club enjoy:
An annual precision tune-up
Professional clean and safety check per system
Priority scheduling over non-club members
20% discount on all repairs (parts and labor)
One-year guarantee on all repairs, parts, and labor
100% money back guarantee
The annual precision tune-up includes:
Check compressor amps and volts
Check refrigerant levels
Check and clean condenser core
Check a-coil
Check condensate drain pan
Check thermostat operation
Check electrical components
Check gas connections for leaks
Check furnace flu connections
Check furnace flame sensor
Check ductwork
Check furnace pilot/ignitor
Check entering and exiting air temperature
Check fan and blower motor (amps/volts/bearings)
Preferred Comfort Club Membership starts at $239.40/year for dry heat, plus $120.00 for each additional system. For wet heat, Membership starts at $339.40/year, plus $199.00 for each additional system. Contact us for more information about the Comfort Club program.
The Diamond Club™ Program
Tired of always running out of hot water when showering? Is your water heater leaking, in bad shape, or in need of a replacement? Get a new water heater from Chapman Bros. Plumbing, Heating and Air Conditioning and see how it may be the last water heater you'll ever need to buy! When you purchase a new water heater with a Diamond Club™ Membership, if it stops working properly within the warranty time and it can't be fixed, you will receive a new water heater at no additional cost to your membership period.
The Diamond Club™ is a private membership service club that's exclusive to our clients. We offer it to people like you who really love their home and want to protect it from unexpected plumbing breakdowns or, worse, water damage. The Diamond Club™ is plumbing security for your home!
Diamond Club™ members enjoy:
Same-day, front-of-the-line service
Included annual plumbing inspections
20% discount on service and repairs
Warranties on installed equipment
Manufacturer fixture guarantees
---
To learn more about the cost of membership, how to get started, or how Chapman Bros. Plumbing, Heating and Air Conditioning can help you with your Union County plumbing or HVAC maintenance needs, contact us online or call (908) 356-5143 today!
---
See What They Have to Say Helping Our Customers Since 1932

"Superior Professionals led by Tom Swick who analyzed and installed a high quality, very effective and efficient gas fired steam boiler system."

- Mike B.

"I'm so happy and satisfied I called Chapman Bros!"

- CH

"I am very grateful for the prompt and professional plumbing services provided by Chapman Bros. Plumbing"

- Cecelia M

"John provided great service and along with a great attitude!"

- MARYANN M

"So happy I called Chapman Bros. Plumbing, Heating and Air Conditioning"

- JOHN L

"Responded quickly and his service and demeanor were awesome."

- MARC L

"Once again I could not be more satisfied"

- ELIZABETH S

"I was so pleased with not only the work, but the entire experience."

- RACHEL M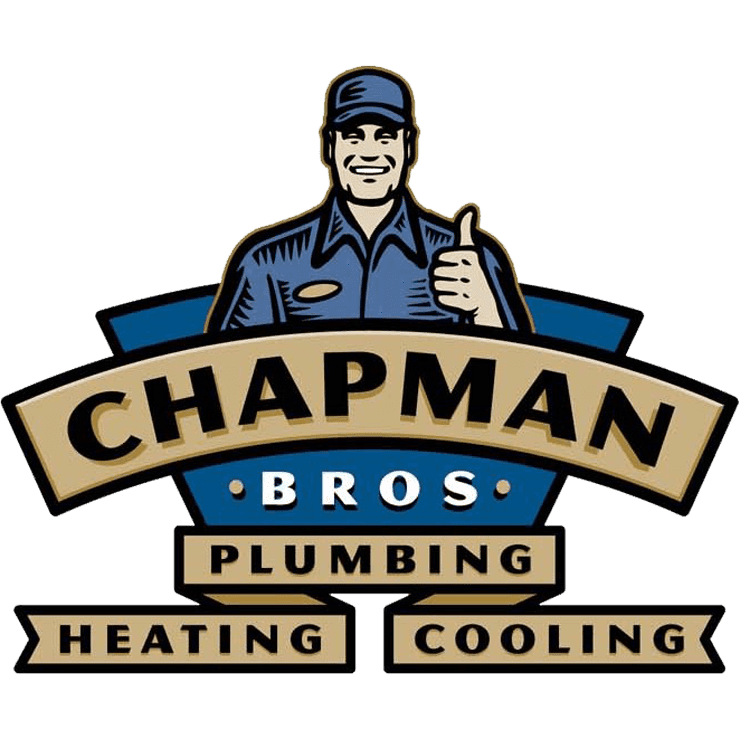 Our Promise to You Why Choose Chapman Bros. Plumbing, Heating and Air Conditioning?
When a big repair or replacement is in need, it's important to have the best financing options available.

Emergencies happen, and when they do Chapman Bros. Plumbing, Heating & Cooling will be there for you.

Quick, Prompt & On Top of It

New Jersey's longest running plumbing, heating and cooling company. Established in 1932.

Long term customer relationships are important to us, and your satisfaction is at the top of our list.