Chapman Bros. Plumbing, Heating and Air Conditioning Furnace Repairs
Furnace Repairs in Union County
Trust Chapman Bros. Plumbing, Heating and Air Conditioning to Keep You Warm In Cranford & Beyond
Since 1932, we have been going above and beyond to deliver the best in exceptional workmanship and customer care. While we may have seen things change a lot over the past 80+ years, we have always stayed current with advancements and changes in the industry. At the same time, having so much prior experience gives us the unique ability to service systems and furnaces other heating contractors have no business even inspecting. When it comes to your home or business, quality always matters. So, make the smart choice and give us a call today to take care of your furnace repairs in Union County and the surrounding areas.
---
Contact Chapman Bros. Plumbing, Heating and Air Conditioning online or by phone to request furnace repairs in Cranford and the Union County area today!
---
Signs that Your Furnace Needs Repair
Chapman Bros. Plumbing, Heating and Air Conditioning in Cranford, NJ is the only name that you need to know when it comes to furnace repairs. We take this line of work seriously and that is evident in the results we get for every one of our customers. It's important that you address furnace issues as soon as possible. The trouble is that people tend to procrastinate when it comes to this type of work and they end up only making things worse.
Your Furnace May Need Repair If You Notice:
Lack of heat
Not enough heat
Strange noises
Signs of a gas/water leak
A yellow pilot light (instead of blue)
Frequent cycling
Why Is My Furnace Blowing Cold Air?
The most common culprit behind a furnace that produces cold air is the air filters. When your furnace's filters become obstructed or clogged by dirt, dust, and other built-up debris it will impede the system's airflow. This will impact its ability to adequately provide the heat that your home needs. Other possible causes of this problem include incorrectly set thermostats and faulty pilot lights. However, these are not the only issues that can lead to a furnace repair.
Common Furnace Problems:
Damaged heat exchanger
Mechanical components that have experienced wear-and-tear, such as the ball bearings, or the blower belt, fan, or motor
Malfunctioning limit control switch
Misaligned, loose, or cracked air ducts
Burners that are dirty or clogged
With so many different elements that could contribute to a heating breakdown, its best to bring in a professional furnace repair technician from our team at the first sign of a problem. We will be able to troubleshoot and diagnosis the source of the issue, providing the solution needed to restore your heat. Be sure to invest in repairs when needed and regular maintenance to keep your furnace running smoothly all winter long.
Call Us 24/7 at the First Sign of Furnace Trouble
Put off those furnace repairs for too long and you could end up needing major repairs or even premature furnace replacement. Our goal is to help you keep your furnace up and running so that you can keep your home safe and warm all winter long. We repair oil, electric, and gas furnaces. The Chapman Bros. Plumbing, Heating and Air Conditioning crew is capable of providing you with the quality furnace services that you need. Our number one priority is your health, safety, and wellbeing, so give us a call today to get started. Our heating contractors are standing by, ready to assist you.
The Name to Trust For All Your Cranford Furnace Repairs
When you find yourself in need of furnace repairs in Union County, you know that only the best will do. This is why so many people call on Chapman Bros. Plumbing, Heating and Air Conditioning for all their heating needs. With over 5,000 satisfied customers in the area, it is safe to say that we know what it takes to complete heating repairs promptly and correctly.
★★★★★
"I am very happy with the service from Chapman Bros. They came quickly on a Wednesday morning to repair our furnace when we had no heat. And came back a few days later when some safety features of the furnace needed to be reset. Pricing was fair and they were very responsive when faced with a family with no heat."
- Jeffrey
See What They Have to Say Helping Our Customers Since 1932

"Superior Professionals led by Tom Swick who analyzed and installed a high quality, very effective and efficient gas fired steam boiler system."

- Mike B.

"I'm so happy and satisfied I called Chapman Bros!"

- CH

"I am very grateful for the prompt and professional plumbing services provided by Chapman Bros. Plumbing"

- Cecelia M

"John provided great service and along with a great attitude!"

- MARYANN M

"So happy I called Chapman Bros. Plumbing, Heating and Air Conditioning"

- JOHN L

"Responded quickly and his service and demeanor were awesome."

- MARC L

"Once again I could not be more satisfied"

- ELIZABETH S

"I was so pleased with not only the work, but the entire experience."

- RACHEL M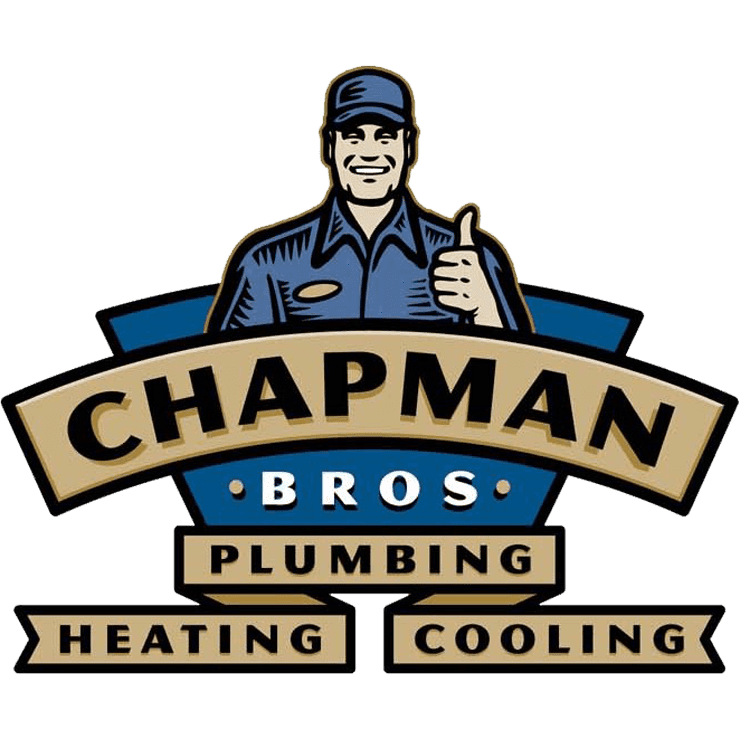 Our Promise to You Why Choose Chapman Bros. Plumbing, Heating and Air Conditioning?
When a big repair or replacement is in need, it's important to have the best financing options available.

Emergencies happen, and when they do Chapman Bros. Plumbing, Heating & Cooling will be there for you.

Quick, Prompt & On Top of It

New Jersey's longest running plumbing, heating and cooling company. Established in 1932.

Long term customer relationships are important to us, and your satisfaction is at the top of our list.