Chapman Bros. Plumbing, Heating and Air Conditioning Appliance Hook Ups
Union County Appliance Hook Ups
Professional Installations for All Your Plumbing Appliances in Cranford and the Surrounding Areas
It's ironic that one of the most important jobs in your home is left to someone with no professional training or expertise in the field—you, the homeowner. Proper appliance hook up is the key factor in determining how well your new appliances and fixtures will work, yet it is suddenly on your shoulders to try to take care of. In some cases, you may have the misfortune of getting installation "service" from the same person who delivered the appliance, someone who also has no formal training in the field of appliance installation. When you need appliance hook ups in Union County, give our pros a call and rest assured the job will be done correctly.
---
Contact us online to schedule a service with our highly trained and experienced team today!
---
Why You Need Professional Appliance Installation
What you may not realize is how easy it is for a hook up to be done incorrectly. The average person may not realize an appliance was installed incorrectly because it may still function, but there could be issues you aren't even aware of.
What happens when an appliance is installed incorrectly? It might:
Not perform as well as promised
Drive up your monthly water or energy bill
Break down unexpectedly
Not last as long as it is intended to
This is why smart home or business owners rely on Chapman Bros. Plumbing, Heating and Air Conditioning to get the job done.
Types of Appliances We Install & Hook Up
Don't take chances when it comes to the level of service that goes into your appliance hook up in Union County or the surrounding areas. What is the point of buying brand new, state-of-the-art appliances if they are going to under-perform due to improper installation work? There is nothing wrong with you not being qualified to properly hook up your new fixture—it is important to realize this and let the pros step in and take over.
Contact us today at (908) 356-5143 for your next appliance hook up!
Our Cranford-based plumbers can install all of the following appliances and more:
Washers
Dryers
Dishwashers
Garbage disposals
Gas grills
Stoves
Fireplaces
Rinnai space heaters
Refrigerators with water lines
Ice makers
Since 1932 we have been providing appliance hook up services in Union County and throughout the surrounding areas. While technologies have certainly changed greatly over the past 80+ years, we have always stayed abreast of the latest advancements. Our technicians receive ongoing training and education so that they are able to handle any type of work, including proper appliance installation. You can feel confident knowing our plumbing services team will be able to provide you with superior quality work.
Call Our Cranford-Based Plumbing Team Today
Don't take chances when it comes to your appliance installation needs. Give the appliance hook up pros here at Chapman Bros. Plumbing, Heating and Air Conditioning a call and let us provide you the quality work you deserve. Give your new appliances the opportunity to perform to the best of their ability by making sure you get professional installation.
---
Call us at (908) 356-5143 today to request your appliance hook up service with our trusted team!
---
See What They Have to Say Helping Our Customers Since 1932

"Superior Professionals led by Tom Swick who analyzed and installed a high quality, very effective and efficient gas fired steam boiler system."

- Mike B.

"I'm so happy and satisfied I called Chapman Bros!"

- CH

"I am very grateful for the prompt and professional plumbing services provided by Chapman Bros. Plumbing"

- Cecelia M

"John provided great service and along with a great attitude!"

- MARYANN M

"So happy I called Chapman Bros. Plumbing, Heating and Air Conditioning"

- JOHN L

"Responded quickly and his service and demeanor were awesome."

- MARC L

"Once again I could not be more satisfied"

- ELIZABETH S

"I was so pleased with not only the work, but the entire experience."

- RACHEL M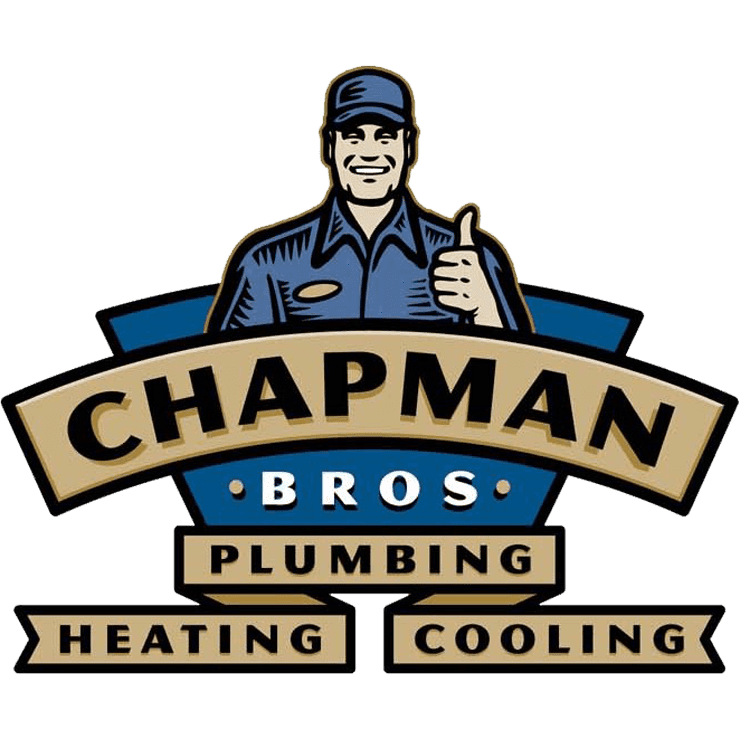 Our Promise to You Why Choose Chapman Bros. Plumbing, Heating and Air Conditioning?
When a big repair or replacement is in need, it's important to have the best financing options available.

Emergencies happen, and when they do Chapman Bros. Plumbing, Heating & Cooling will be there for you.

Quick, Prompt & On Top of It

New Jersey's longest running plumbing, heating and cooling company. Established in 1932.

Long term customer relationships are important to us, and your satisfaction is at the top of our list.