Chapman Bros. Plumbing, Heating and Air Conditioning Plainfield
HVAC Contractors in Plainfield
In Plainfield, New Jersey witnesses both sweltering summers and chilly winters, demanding efficient heating and cooling solutions to maintain indoor comfort year-round. HVAC systems play a pivotal role in ensuring that residents can escape extreme temperatures and enjoy a pleasant living environment. The efficient regulation of indoor temperatures and air quality not only enhances residents' quality of life but also supports the local economy by ensuring businesses can operate in comfortable conditions.
If you are looking for reliable Plainfield HVAC service, Chapman Bros. Plumbing, Heating, and Air Conditioning are here to help. Our team of experienced professionals is dedicated to providing top-quality heating and cooling services to homes and businesses in the Plainfield area.
Comprehensive Heating & Cooling Solutions in Plainsfield
Whether you need routine maintenance, repairs, or a new HVAC system installation, we have the expertise and tools to get the job done right.
Our services include:
Maintenance: We offer routine HVAC maintenance services to keep your system running efficiently and prevent breakdowns.
Repairs: If your HVAC system is not functioning properly, we can diagnose the issue and provide reliable repair services.
Installation: We offer installation services for all types of HVAC systems, including central air conditioning, ductless mini-splits, and heat pumps.
Replacement: If your HVAC system is beyond repair, we can help you choose a new system that meets your needs and budget.
At Chapman Bros. Plumbing, Heating, and Air Conditioning, we pride ourselves on our commitment to customer satisfaction.
---
Contact us today to schedule and experience the Chapman Bros. Plumbing, Heating, and Air Conditioning difference.
---
Signs Your Heating or Cooling System Needs to Be Repaired
Ensuring your heating and cooling system is in optimal condition is essential for year-round comfort. Be attentive to these warning signs:
Fluctuating Temperatures: Inconsistent heating or cooling can point to a system struggling to maintain desired temperatures.
Unusual Noises: Grinding, rattling, or banging sounds may signal mechanical issues within your system.
Increased Energy Bills: A sudden spike in energy costs could indicate an inefficient system working harder than necessary.
Poor Air Quality: Dustiness, excessive humidity, or lingering odors might suggest your system needs maintenance.
Weak Airflow: Inadequate airflow can be a sign of clogged filters, duct issues, or a failing blower fan.
Frequent Cycling: If your system
---
on and off frequently, it may require professional attention.
Leaks or Moisture: Accumulation of water around the unit could indicate leaks or drainage problems.
Thermostat Issues: An unresponsive thermostat could point to wiring problems or a malfunctioning thermostat.
Addressing these signs promptly by seeking professional HVAC repair ensures that your system operates efficiently, maintains a comfortable indoor environment, and extends its lifespan. Stay vigilant to these cues to enjoy uninterrupted heating and cooling comfort throughout the year.
---
Contact Chapman Bros Plumbing, Heating and Air Conditioning today to schedule your service!
See What They Have to Say Helping Our Customers Since 1932

"Superior Professionals led by Tom Swick who analyzed and installed a high quality, very effective and efficient gas fired steam boiler system."

- Mike B.

"I'm so happy and satisfied I called Chapman Bros!"

- CH

"I am very grateful for the prompt and professional plumbing services provided by Chapman Bros. Plumbing"

- Cecelia M

"John provided great service and along with a great attitude!"

- MARYANN M

"So happy I called Chapman Bros. Plumbing, Heating and Air Conditioning"

- JOHN L

"Responded quickly and his service and demeanor were awesome."

- MARC L

"Once again I could not be more satisfied"

- ELIZABETH S

"I was so pleased with not only the work, but the entire experience."

- RACHEL M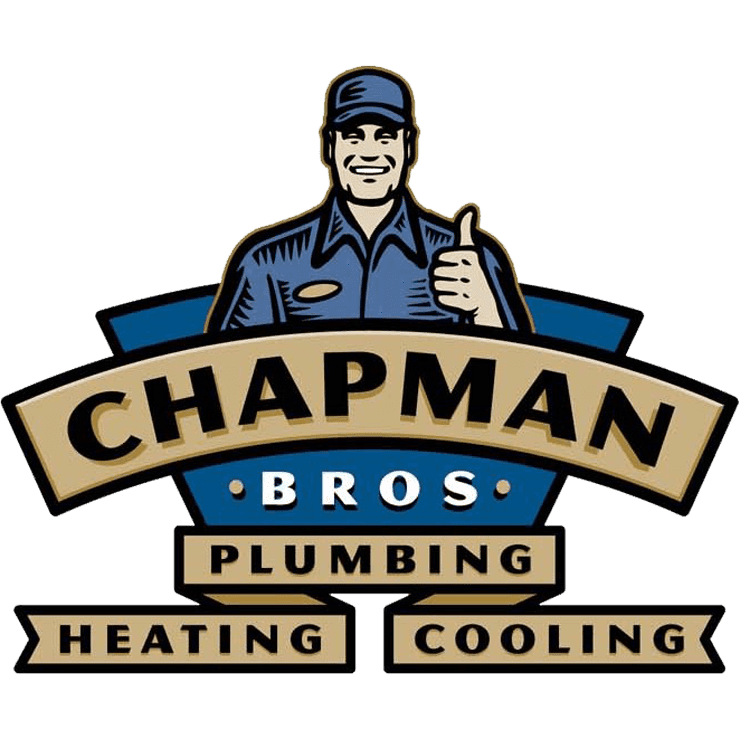 Our Promise to You Why Choose Chapman Bros. Plumbing, Heating and Air Conditioning?
When a big repair or replacement is in need, it's important to have the best financing options available.

Emergencies happen, and when they do Chapman Bros. Plumbing, Heating & Cooling will be there for you.

Quick, Prompt & On Top of It

New Jersey's longest running plumbing, heating and cooling company. Established in 1932.

Long term customer relationships are important to us, and your satisfaction is at the top of our list.