Chapman Bros. Plumbing, Heating and Air Conditioning Boiler Repairs & Replacements
Union County Boiler Repairs & Replacements
Cranford-Based Heating Experts Serving the Area Since 1932
At some point, it's inevitable that you'll need boiler repairs or a replacement. Ask any one of our more than 5,000 satisfied customers and you will hear the same answer—Chapman Bros. Plumbing, Heating and Air Conditioning is the reliable source for prompt, fairly priced boiler repairs and replacements in Union County. With over 86 years in business and over 150 years combined experience, our highly trained heating contractors can get the job done.
The type of boiler you have, the make or model, and the level of maintenance the system has received can impact it's average lifespan. Additionally, if the boiler was initially installed incorrectly, or is the wrong size for your property, the lifespan can be affected. However, on average, a boiler can last up to 15 years or more. If you are uncertain if your system is on it's way out, keep an eye out for any of the following tell-tale signs that may indicate the need for a replacement.
Signs You Need a New Boiler:
If you have noticed a significant rise in your utility bill
If the cost of a repair is higher than the cost of a new unit
If the boiler continually breaks, requiring constant repairs
If there is little to no heat circulating throughout the property or considerable inconsistences in temperature
If the boiler has begun to corrode or rust, which could be caused by a leak or accrued damage
If you hear loud sounds when the system is running, similar to gurgling, banging, or kettling. While some causes of these noises can be repaired, others indicate the need for a replacement
If your system has a less than ideal energy efficiency rating
If you notice unpleasant odors, including a sulfur-like smell which could indicate a gas leak. This issue requires an immediate service, as it is extremely dangerous.
If you have noticed any of these problems, we recommend contacting our expert heating team today. We will be able to walk you through the installation process and answer any questions you may have to ensure you select a new boiler that adequately meets the needs of your home or business.
Emergency Services Are Available
We also make it a point to be available to you for 24/7 emergency service. We realize that you do not get to choose when you end up needing heating repairs and that things usually go wrong after standard business hours. Yet, it is still important that you address those issues in a prompt and professional manner. The last thing you need is for you and your family to be stuck in the middle of the night during a snowstorm without a functional boiler.
Going Above & Beyond for Our Customers
Our goal is to be able to build long-term working relationships with each one of our customers. That's why we make it a point to not just get the job done but to also execute it with skill, precision, and integrity. Part of what sets us apart from the competition is that we do not just aim to meet your expectations—we strive to exceed them. As a local, Cranford-based heating company, we genuinely care about the comfort and wellbeing of our clients, which drives us to work harder to take care of things like boiler repairs.
Schedule Your Union County Boiler Repair or Replacement with Us Today
If you are looking for someone to handle your boiler repair or replacement needs, quality should always count. This is why so many home and business owners call on Chapman Bros. Plumbing, Heating and Air Conditioning when they need a heating contractor. We take this line of work seriously and are dedicated to the customers that we serve. Let us demonstrate this to you in person and show you how we have earned the reputation that we have as a local heating contractor.
Top-Quality Boiler Brands We Service & Install Include:
Weil-McLain Boilers
Peerless Boilers
Utica Boilers
Union Steam Boilers
Williamson Boilers
---
If you are in need of professional boiler repairs or replacement in Cranford, Kenilworth, Clark, or beyond, please complete our online request form.
---
See What They Have to Say Helping Our Customers Since 1932

"Superior Professionals led by Tom Swick who analyzed and installed a high quality, very effective and efficient gas fired steam boiler system."

- Mike B.

"I'm so happy and satisfied I called Chapman Bros!"

- CH

"I am very grateful for the prompt and professional plumbing services provided by Chapman Bros. Plumbing"

- Cecelia M

"John provided great service and along with a great attitude!"

- MARYANN M

"So happy I called Chapman Bros. Plumbing, Heating and Air Conditioning"

- JOHN L

"Responded quickly and his service and demeanor were awesome."

- MARC L

"Once again I could not be more satisfied"

- ELIZABETH S

"I was so pleased with not only the work, but the entire experience."

- RACHEL M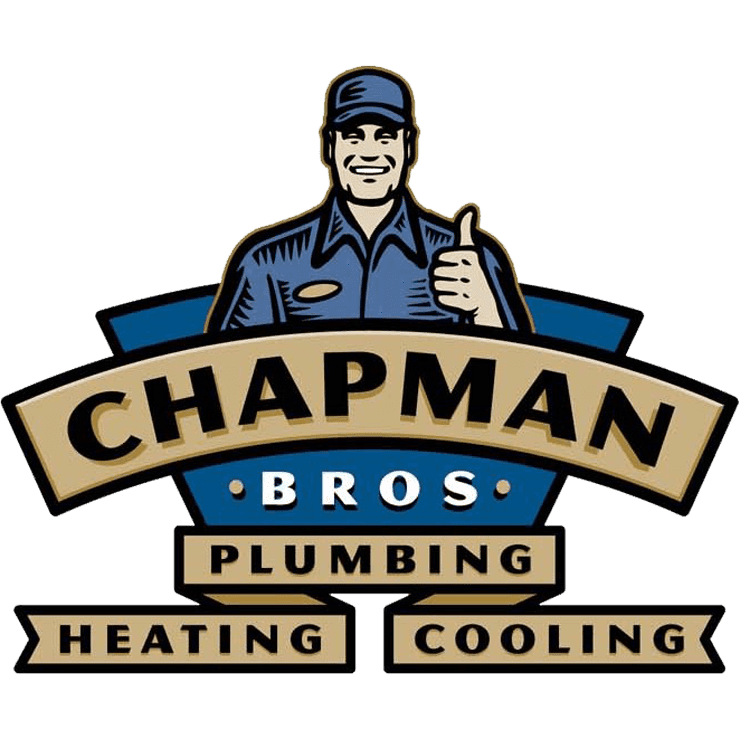 Our Promise to You Why Choose Chapman Bros. Plumbing, Heating and Air Conditioning?
When a big repair or replacement is in need, it's important to have the best financing options available.

Emergencies happen, and when they do Chapman Bros. Plumbing, Heating & Cooling will be there for you.

Quick, Prompt & On Top of It

New Jersey's longest running plumbing, heating and cooling company. Established in 1932.

Long term customer relationships are important to us, and your satisfaction is at the top of our list.