Chapman Bros. Plumbing, Heating and Air Conditioning Sewer Lines
Union County Sewer Line Services
Sewer Cleaning & Repair Services Available 24/7 in Cranford and the Surrounding Union County Areas
When you are in need of a professional for sewer line installation or repair, you want to know you have a reputable sewer contractor to work with. This is why most home and business owners in the Union County area know that Chapman Bros. Plumbing, Heating and Air Conditioning is the name to call. Since 1932, we have been taking care of essential plumbing work, like sewer lines and pipes. We are dedicated to providing each of our clients with the best in customer experience, which includes using top-of-the-line products, offering the best workmanship, and providing exceptional customer care—all for a more than reasonable price.
---
Need sewer line services in Union County, Cranford, or the surrounding areas? Contact us online to find out how we can help!
---
Another reason our customers love us is that we are committed to hard work. You won't find our owners in an air-conditioned office somewhere, sitting at a desk, hiding behind paperwork. You can expect to see them out in the field, working on a job site. This is just how we have always done business and it has been working for us for well over eight decades now. When you have a job as important as this, you need to be sure that you are working with true sewer service professionals.
Why Choose Us for Your Sewer Line Repairs or Pipe Replacement Services?
Too many homeowners take a gamble with the company they call to address their need for sewer lines and pipework. They get stuck with someone lacking the credentials and cutting-edge technology needed to get the job done. Often, these companies will tear apart your yard, conduct shoddy work, and put little to no effort into returning your yard to its original state. Of course, this isn't true when it comes to working with true professionals like our Union plumbers.
Our sewer line repair and installation experts will go above and beyond for you. We take this line of work seriously, and it shows in the results that we deliver for each one of our customers.
The experts at Chapman Bros. Plumbing, Heating and Air Conditioning excel at the following:
Sewer line installation - We replace old, deteriorated lines or bypass your septic system to connect your home to the sewer.
Sewer line repair - Homeowners are responsible for sewer line repair on their property, and we can relieve the stress of this unfortunate occurrence.
Sewer line unclogging - Our plumbers have the specialized equipment necessary to find the source of sewer line clogs and get things flowing freely again.
Give us a call today to make an appointment or to ask any other questions that you may have about the type of sewer repairs and services we offer. We look forward to working with you and providing you with exceptional service.
---
Contact us online or at (908) 356-5143 to get started on your next sewer repair or cleaning today!
---
4 Signs You Need Sewer Cleaning
1. Gurgle - If there is ever this odd gurgling or bubbling sound coming from any of your unused plumbing appliances, then you should call in our Union County sewer cleaning experts ASAP. The air in your sewer can't get out because of a serious clog and it's been forced to come up through your plumbing's water.
2. Dishwasher water coming up your kitchen sink - If your sewer line is clogged, then your dishwasher's dirty water might not be able to go down through your sewer at the rate it needs to so it'll come up in other drains.
3. Multiple slow drains - If you have one slow drain in your shower for example, you probably just need to get a good drain cleaning. But if all of your drains are slow, or some of them, then your sewer line is clogged and you could use a sewer cleaning.
4. Backflow - There is no more clear sign to call in our Union County sewer cleaning experts than sewer water on your bathroom floor. Backflow only happens with the most severe of clogs so if this is happening make sure to contact us right away.
Emergency Service Available - Call Now!
For the best in sewer lines and pipe replacement services in Union County, only the best will do. You can rely on the plumbing services experts here at Chapman Bros. Plumbing, Heating and Air Conditioning to take care of this for you. We take great pride in the work that we do and look forward to showing you how we have earned the flawless reputation that we have.
---
Call (908) 356-5143 to schedule sewer line services in Union County today.
---
See What They Have to Say Helping Our Customers Since 1932

"Superior Professionals led by Tom Swick who analyzed and installed a high quality, very effective and efficient gas fired steam boiler system."

- Mike B.

"I'm so happy and satisfied I called Chapman Bros!"

- CH

"I am very grateful for the prompt and professional plumbing services provided by Chapman Bros. Plumbing"

- Cecelia M

"John provided great service and along with a great attitude!"

- MARYANN M

"So happy I called Chapman Bros. Plumbing, Heating and Air Conditioning"

- JOHN L

"Responded quickly and his service and demeanor were awesome."

- MARC L

"Once again I could not be more satisfied"

- ELIZABETH S

"I was so pleased with not only the work, but the entire experience."

- RACHEL M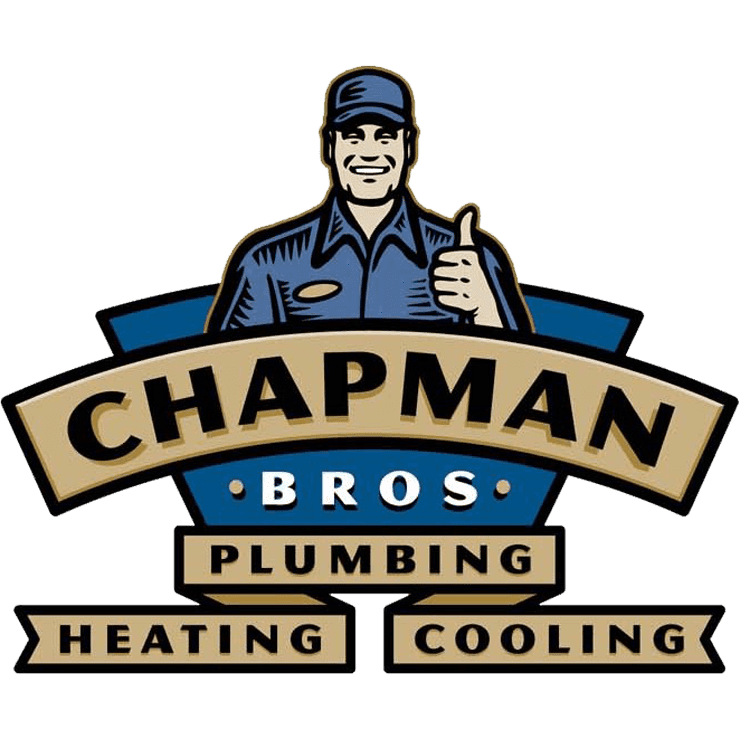 Our Promise to You Why Choose Chapman Bros. Plumbing, Heating and Air Conditioning?
When a big repair or replacement is in need, it's important to have the best financing options available.

Emergencies happen, and when they do Chapman Bros. Plumbing, Heating & Cooling will be there for you.

Quick, Prompt & On Top of It

New Jersey's longest running plumbing, heating and cooling company. Established in 1932.

Long term customer relationships are important to us, and your satisfaction is at the top of our list.