Chapman Bros. Plumbing, Heating and Air Conditioning Furnace Replacement
Furnace Replacement in Union County
Time to Replace Your Furnace? Call Our Trusted Cranford-Based Team!
At some point, you will need to find a professional for furnace replacement. The better care you take of your furnace along the way, the longer the lifespan you will get out of it. However, even with the best of care, all furnaces eventually need to be replaced. On average, an oil furnace lasts approximately 10 years while a gas furnace will last up to 20 years.
---
Contact us online to learn more about how our Union County furnace replacement team can help you!
---
When to Replace a Furnace
When we can repair a furnace, we will, unless otherwise requested by our customers. However, there are some instances when it makes more sense to replace your furnace instead.
It Might Be Time to Install a New Furnace If:
The cost of repairs would be 50% or more than the current value of your furnace
Your furnace will continue to need repairs in the near future
The temperature throughout the home varies dramatically from room to room
Your utility bills have increased significantly, indicating a loss of energy-efficiency
There is rust, corrosion, or other visible damage to the furnace
The overall comfort and indoor air quality has decreased considerably, including changes in your home's humidity level
The system won't turn on at all
One thing that you can be certain of: Chapman Bros. Plumbing, Heating and Air Conditioning will only give you the honest answers you need.
How to Choose a Furnace
There are several things you will need to take into consideration when investing in a new furnace, such as the type of system you want, whether it be gas, electric, or oil, the make, model, and level of efficiency, amongst a host of other factors. However, one of the biggest items you will need to determine is what size furnace you will need. Choosing a furnace that is either too large or too small for your property will result in energy loss, unnecessary breakdowns, and in some cases the need for an early replacement.
Dangers of an Incorrectly Sized Furnace:
An oversized furnace will often result in short cycling, where the unit runs in short, quick bursts, as less time is needed to heat the home. While this may sound beneficial, it actually causes more wear on the furnace and can shorten its lifespan.
An undersized furnace will often need to cycle frequently to meet your heating needs. This overworking of the system will cause damage, leading to more repairs being needed, as well as a drop in efficiency and comfort.
To avoid this problem, we recommend consulting with one of our heating experts who can help you determine what size furnace is needed for your property. We will walk you through the installation process, answering any questions you may have, to ensure the furnace you choose is right for you.
Trusted Replacements You Can Rely On
Chapman Bros. Plumbing, Heating and Air Conditioning offers reliable furnace replacement in Union County and the surrounding areas. One of the main concerns we hear from home and business owners is that they are afraid of being steered in the wrong direction. Too many not-so-reputable heating contractors will try to convince you that you need to replace your furnace before it is time. With over 5,000 satisfied customers in the area, we are focused on providing quality services—not lining our own pockets.
We Proudly Install & Service the Following Furnace Brands:
Trane Furnaces
York Furnaces
Carrier Furnaces
Coleman Furnaces
Lennox Furnaces
Rheem Furnaces
Request an Appointment with Us Today
For the finest in furnace replacement in Union County, give Chapman Bros. Plumbing, Heating and Air Conditioning a call. We look forward to working with you and providing you with the level of care needed to get the job done. You can feel good knowing you are getting honest feedback and quality workmanship.
---
If you are in need of professional furnace replacement in Union County, please call (908) 356-5143.
---
See What They Have to Say Helping Our Customers Since 1932

"Superior Professionals led by Tom Swick who analyzed and installed a high quality, very effective and efficient gas fired steam boiler system."

- Mike B.

"I'm so happy and satisfied I called Chapman Bros!"

- CH

"I am very grateful for the prompt and professional plumbing services provided by Chapman Bros. Plumbing"

- Cecelia M

"John provided great service and along with a great attitude!"

- MARYANN M

"So happy I called Chapman Bros. Plumbing, Heating and Air Conditioning"

- JOHN L

"Responded quickly and his service and demeanor were awesome."

- MARC L

"Once again I could not be more satisfied"

- ELIZABETH S

"I was so pleased with not only the work, but the entire experience."

- RACHEL M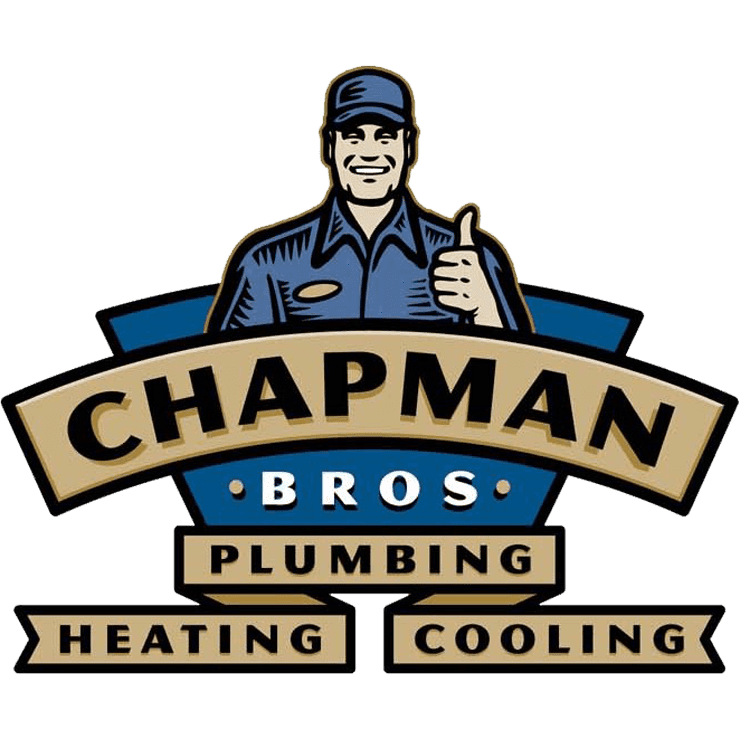 Our Promise to You Why Choose Chapman Bros. Plumbing, Heating and Air Conditioning?
When a big repair or replacement is in need, it's important to have the best financing options available.

Emergencies happen, and when they do Chapman Bros. Plumbing, Heating & Cooling will be there for you.

Quick, Prompt & On Top of It

New Jersey's longest running plumbing, heating and cooling company. Established in 1932.

Long term customer relationships are important to us, and your satisfaction is at the top of our list.