Chapman Bros. Plumbing, Heating and Air Conditioning Repairs
Fast, Reliable Repairs from a Cranford-Based Team of Highly Trained Professionals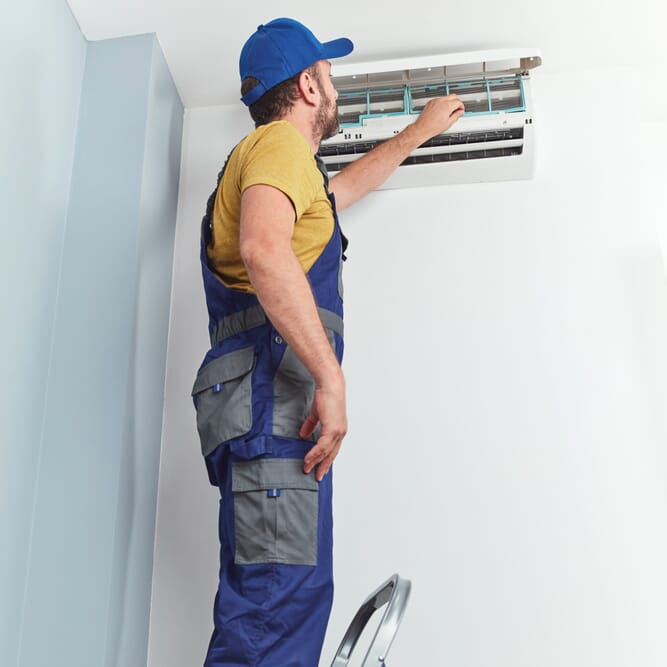 One of the most often neglected household tasks is air conditioning repairs. As long as the system is still working, no matter how poorly, people tend to let AC issues go unaddressed. Not to mention that the common attitude towards air conditioning is that it is a luxury, not a necessity—but this is simply not true. Being able to keep your home cool and, as a result, keep yourself and your family members comfortable, is essential for your health and well-being. This is especially true for children, seniors, anyone with health problems, and even pets.
If your air conditioning system isn't working as well as it should, rely on Chapman Bros. Plumbing, Heating and Air Conditioning for AC repairs in Union County. We are known for providing superior quality workmanship and consistently excellent results, and that has been our specialty since we first began in 1932. Part of what makes this possible is the fact that our owners are not hiding behind a desk in their own air conditioning office; they are out in the field getting their hands dirty.
---
Contact us online or call (908) 356-5143 to schedule an appointment with our team today! We are always available for air conditioning repairs.
---
Signs You Need Professional AC Repairs
There are so many things that can go wrong with your air conditioning system and when something does, it is important to act swiftly. Over time, minor air conditioning issues can lead to major problems.
Some common signs that you need AC repair include:
Higher utility bills - If your AC isn't operating at 100% it might require more inputs to achieve the same output level demanded by the thermostat.
Lack of cool air - If you're not getting cool air, you could have a dirty air filter, be running low on coolant, or have an evaporator coil that is too dirty. Contact our Union County AC repair technicians and we'll get to the root of the problem.
Reduced air flow - If there is no air coming from your air vents and it's clear that your AC is on, then you most likely have a blower fan on the fritz.
Loud, unusual noises - You should know what your AC sounds like by now, and if there are any sudden sounds that you haven't heard yet, call in our Union County AC repair specialists.
Refrigerant leaks - Leaks of any kind aren't supposed to happen with a properly working AC. Look for leaks at the base of the unit or in any of the lines on the inside of your unit.
Frequent cycling - If your AC is cycling on and off repeatedly and it's not too big for your home, then you've got a compressor that needs a professional's attention.
These are just some of the common signs that there is something wrong with your AC. At the first sign of any issues, you should call a professional for AC repairs in Union County. If you are not careful, you could end up needing to replace your system long before it should be time.
Contact Us Today
Chapman Bros. Plumbing, Heating and Air Conditioning is available 24 hours a day, 7 days a week for emergency AC service because you don't get to choose when an emergency occurs. We also take care of both residential and commercial clients. The bottom line is that we want to be able to help you keep your house or business cool and comfortable so that you can focus on keeping things running normally.
Don't keep putting off until tomorrow what we can take care of for you today! Let Chapman Bros. Plumbing, Heating and Air Conditioning be there for your air conditioning repairs. Our Cranford air conditioning repair company can also address any other indoor comfort services you may need, such as air conditioning installation or routine air conditioning maintenance.
See What They Have to Say Helping Our Customers Since 1932

"Superior Professionals led by Tom Swick who analyzed and installed a high quality, very effective and efficient gas fired steam boiler system."

- Mike B.

"I'm so happy and satisfied I called Chapman Bros!"

- CH

"I am very grateful for the prompt and professional plumbing services provided by Chapman Bros. Plumbing"

- Cecelia M

"John provided great service and along with a great attitude!"

- MARYANN M

"So happy I called Chapman Bros. Plumbing, Heating and Air Conditioning"

- JOHN L

"Responded quickly and his service and demeanor were awesome."

- MARC L

"Once again I could not be more satisfied"

- ELIZABETH S

"I was so pleased with not only the work, but the entire experience."

- RACHEL M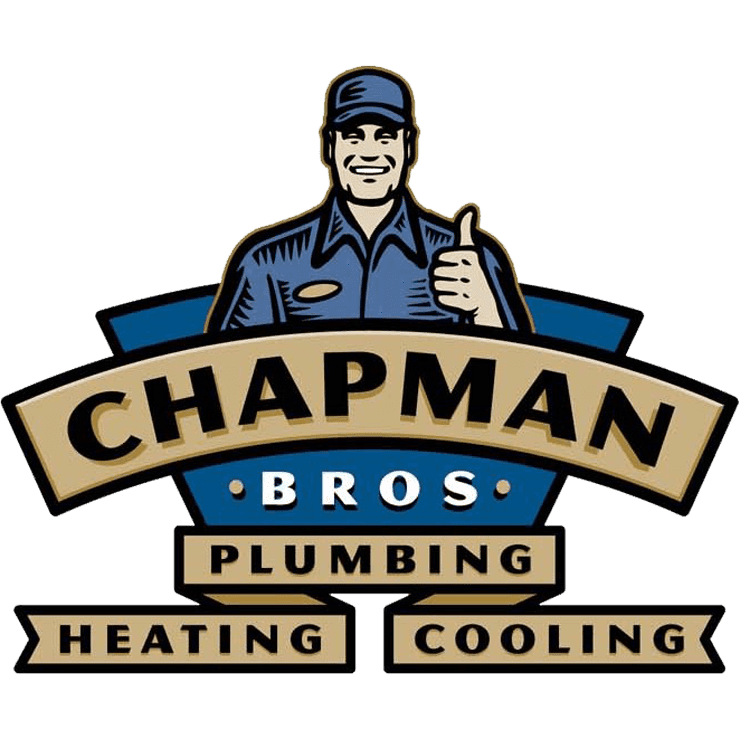 Our Promise to You Why Choose Chapman Bros. Plumbing, Heating and Air Conditioning?
When a big repair or replacement is in need, it's important to have the best financing options available.

Emergencies happen, and when they do Chapman Bros. Plumbing, Heating & Cooling will be there for you.

Quick, Prompt & On Top of It

New Jersey's longest running plumbing, heating and cooling company. Established in 1932.

Long term customer relationships are important to us, and your satisfaction is at the top of our list.