Chapman Bros. Plumbing, Heating and Air Conditioning Emergency AC Repair
Emergency AC Repairs in Union County
Our Cranford AC Technicians are Always Available!
One of the last things that a homeowner wants to have to deal with is an unexpected air conditioning emergency, but at some point, it is likely to happen. The important thing is to know who to call when your AC stops working—Chapman Bros. Plumbing, Heating and Air Conditioning. We have been taking care of local residential and commercial clients since 1932 and know what it takes to provide our customers with the best workmanship and customer care, even during an emergency.
Contact Our AC Repair Emergency Services
We are available to our customers 24 hours a day, 7 days a week because we know that AC issues rarely happen during standard business hours. When it comes to emergency AC repairs in Union County, we are the company you can count on, day and night.
---
Need emergency AC service? Call us now at (908) 356-5143 to speak with a member of our team.
---
Is it an AC Emergency?
Some AC emergencies are obvious—your air conditioner won't turn on at all, for instance. Other AC issues, however, can be harder to diagnose. How do you know when it's time to call for emergency repairs? Anything that compromises the comfort, safety, or well-being of your family, customers, employees, or others should be addressed as quickly as possible.
Common AC emergencies include:
A system that won't turn on or doesn't produce cold air
Water that isn't draining from the AC properly
Problems with the refrigerant, including leaks
An AC that keeps freezing up (frozen condenser coils, evaporators, etc.)
Any air conditioning problems that occur during non-business hours
There are so many things that can go wrong with your cooling system, and it only makes sense to have someone in mind for when something happens in the middle of the night. Too often, people panic and call the first name that they come across, which ends up not being the best choice. This can lead to the need for expensive follow-up repair work to fix what some other air conditioning contractor did. Don't take a gamble when it comes to emergency AC repairs in Union County. Choose Chapman Bros. Plumbing, Heating and Air Conditioning!
How to Prevent AC Emergencies
At Chapman Bros. Plumbing, Heating and Air Conditioning we always encourage regularly scheduled AC maintenance in order to avoid unexpected emergencies. Preventative tune-ups tend to greatly reduce the likelihood of emergencies. Getting this type of work taken care of can also help you salvage your malfunctioning air conditioner, as opposed to having it replaced before it is time.
However, even with proactive preventative care, surprises can still happen. How you react to this is what will make all of the difference. Let our Cranford-based air conditioning services team take care of this for you so that you get the professional AC repairs that you need.
---
Give us a call today for prompt, professional AC services. You can also get in touch with us using our contact form.
---
See What They Have to Say Helping Our Customers Since 1932

"Superior Professionals led by Tom Swick who analyzed and installed a high quality, very effective and efficient gas fired steam boiler system."

- Mike B.

"I'm so happy and satisfied I called Chapman Bros!"

- CH

"I am very grateful for the prompt and professional plumbing services provided by Chapman Bros. Plumbing"

- Cecelia M

"John provided great service and along with a great attitude!"

- MARYANN M

"So happy I called Chapman Bros. Plumbing, Heating and Air Conditioning"

- JOHN L

"Responded quickly and his service and demeanor were awesome."

- MARC L

"Once again I could not be more satisfied"

- ELIZABETH S

"I was so pleased with not only the work, but the entire experience."

- RACHEL M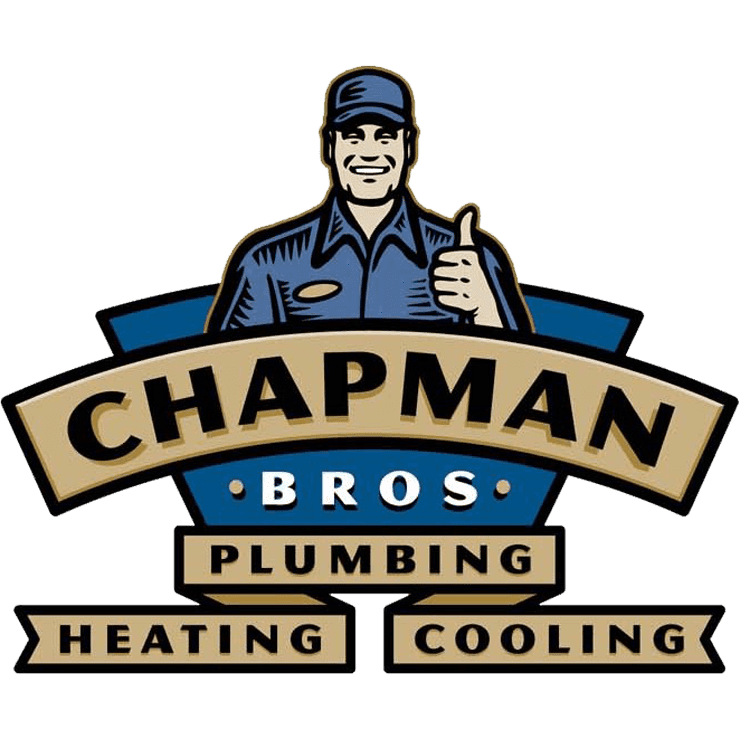 Our Promise to You Why Choose Chapman Bros. Plumbing, Heating and Air Conditioning?
When a big repair or replacement is in need, it's important to have the best financing options available.

Emergencies happen, and when they do Chapman Bros. Plumbing, Heating & Cooling will be there for you.

Quick, Prompt & On Top of It

New Jersey's longest running plumbing, heating and cooling company. Established in 1932.

Long term customer relationships are important to us, and your satisfaction is at the top of our list.