Plumbing, Heating & Air Conditioning in Springfield, NJ
150+ Years of Combined Industry Experience
Need heating, air conditioning, or plumbing services in Springfield? Trust the expert team at Chapman Bros. Plumbing, Heating and Air Conditioning! Family owned and operated, we have been serving the area since 1932 and are backed by more than 150 years of combined industry experience. If you find yourself stuck with no air, no heat, or no water, give our Springfield plumbing and HVAC technicians a call. We are available around the clock to serve you with expert repairs, 24/7.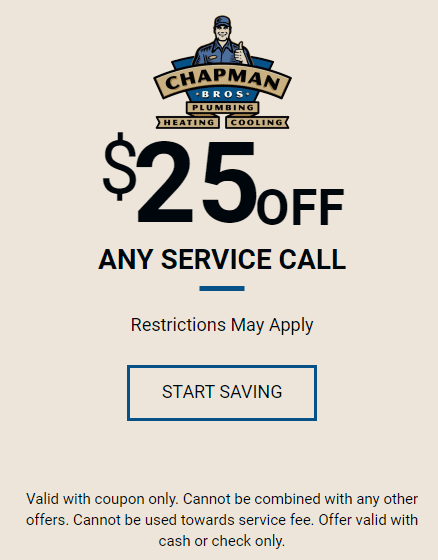 We can be reached online via our contact form or by phone at (908) 356-5143.
Contact our HVAC technicians and plumbers in Springfield, NJ today to find out how we can serve you!
AC Repair in Springfield
When homeowners turn on their air conditioner on the first hot day of summer, many of them experience issues because their AC system has sat idle for months. This moment can put an extra load on the system, causing a breakdown just when you need it most.
If you switch the unit on and it doesn't work, be sure to call our professional Springfield air conditioning repair technicians so they can assess the problem and make the repairs quickly. Stress during a seasonal change is normal; even the best of mechanical systems will have a hard time being turned on after months of sitting unused.
Reliable Springfield Heating Repair
Proper maintenance and a seasonal heating tune-up can help you avoid unexpected heating repairs, but every machine will break down at some point. This can be unfortunate here in New Jersey when the temperatures plummet.
Many homes have a gas-fueled furnace or boiler. Whether you have a central electric system with a heat pump, a gas furnace or boiler, or an electric wall heater, Chapman Bros. Plumbing, Heating and Air Conditioning is ready to help you get your home safe and comfortable again quickly. We'll make sure you have the right Springfield heating repairs so you can count on your heater to keep you warm.
Hassle-free heating service
Heater upkeep is easy with our Maintenance Program!
Learn More
Need a Plumber in Springfield?
Chapman Bros. Plumbing, Heating and Air Conditioning also wants to be your Springfield plumbing contractor of choice. Whether it's an emergency leak, clogged drain, or one of the services below, we'll provide you with expert service. From small drain cleaning jobs to much larger sewer line services, we can handle all of your plumbing needs skillfully and affordably.
We can handle the repair, installation, or maintenance of the following plumbing systems and more:
Water heaters
Garbage disposals
Sinks and toilets
Tubs and showers
Water treatment systems
Sewer lines and pipes
Drains
Appliances
Call us at (908) 356-5143 today to book an appointment with our trusted HVAC technicians and plumbers in Springfield, NJ.
Recommended Reading: