Chapman Bros. Plumbing, Heating and Air Conditioning Plumbing
Expert Plumbers Based in Cranford Since 1932
Chapman Bros. Plumbing, Heating and Air Conditioning has been the trusted local leading provider of plumbing services since first getting started back in 1932. It is safe to say that we take this line of work seriously, and it is our number one priority to be able to provide each of our clients with the best in quality service. From the products that we use to the workmanship that we invest in to the customer service we provide, nothing but the best will do.
---
Call us or fill out an online contact form to request plumbing services in Union, NJ. Based in Cranford, we serve all of Union County and are available 24/7 for all your plumbing emergencies.
---
Our Union County Plumbing Services
With more than 150 years of experience in the industry, we are well-versed in all types of plumbing services. Whether you're dealing with a clogged toilet, a backed-up sump pump, or even a broken water heater, you can count on Chapman Bros. Plumbing, Heating and Air Conditioning.
We can help you with any of the following plumbing services:
This list is not comprehensive—if you need a plumbing service that you don't see listed here, just give us a call to find out how we can help. We are available around-the-clock for emergency services, and we are always quick, prompt, and on top of things. Our Union, NJ plumbers work quickly to handle repairs and new installations so as to minimize your inconvenience.
Kitchen & Bathroom Plumbing
Is your kitchen or bathroom in need of a little TLC? Chapman Bros. can help with all of your plumbing needs, from faucet repairs and replacements to new sink installations. Need a new toilet, bathtub or shower? We've got you covered with a variety of beautiful options from a selection of trusted brands. We can also hook up your kitchen appliances like garbage disposals and dishwashers. Call us today to schedule a service appointment!
How to Diagnose Plumbing Problems
When you're not feeling well, your body produces signs (i.e. headaches or fevers) to help you diagnose what the problem is. Your home's plumbing is the same way. There are multiple signs to look for when plumbing issues arise. Here are just a few signs to look for:
Knocking Pipes - When you run water in the shower or sink, do you hear knocking sounds coming from the pipes? This could be either water pressure issues, or there are loose/missing support straps for your pipes.
Slow Draining Tubs - The majority of the time this is just a simple clog and nothing to worry about. However, if you cannot remove the clog there could be broken pipes and even pooling water in your home. Pooling water could lead to worse problems down the line, so be sure to contact a plumber if you suspect this is an issue.
Dripping Faucets - Dripping faucets are annoying. That dripping noise could be the result of one of two things. Either your water pressure is too high or the control valve in your faucet has broken.
Low Water Pressure - If you notice water isn't flowing as strong as it used to, there is something wrong with your water pressure. There could just be a clog in your shower head, but chances are there could be a burst/busted pipe. This could also be due to a leaking water heater.
Old World Craftsmanship & New World Technology
At Chapman Bros. Plumbing, Heating and Air Conditioning, we are still committed to the same standards of quality and workmanship as when our company was founded well over three-quarters of a century ago. Over the decades, however, we've made sure to provide our plumbers with extensive training on the newest, most advanced technology, methods, and tools. This allows us to provide our customers with the highest level of service without compromising the craftsmanship they've come to expect.
Most of all, when it comes to your Union County plumbing services, we're committed to always meeting—and exceeding—your needs. We offer affordable, customizable plumbing solutions, as well as 0% financing and our Maintenance Program, which grants members 20% off service, priority scheduling, safety inspections, and more.
---
Need a plumber in Union County, Cranford, or the surrounding areas? Get in touch with us today at (908) 356-5143 to learn more about our services or to schedule an appointment!
---
Recommended Reading:
See What They Have to Say Helping Our Customers Since 1932

"Superior Professionals led by Tom Swick who analyzed and installed a high quality, very effective and efficient gas fired steam boiler system."

- Mike B.

"I'm so happy and satisfied I called Chapman Bros!"

- CH

"I am very grateful for the prompt and professional plumbing services provided by Chapman Bros. Plumbing"

- Cecelia M

"John provided great service and along with a great attitude!"

- MARYANN M

"So happy I called Chapman Bros. Plumbing, Heating and Air Conditioning"

- JOHN L

"Responded quickly and his service and demeanor were awesome."

- MARC L

"Once again I could not be more satisfied"

- ELIZABETH S

"I was so pleased with not only the work, but the entire experience."

- RACHEL M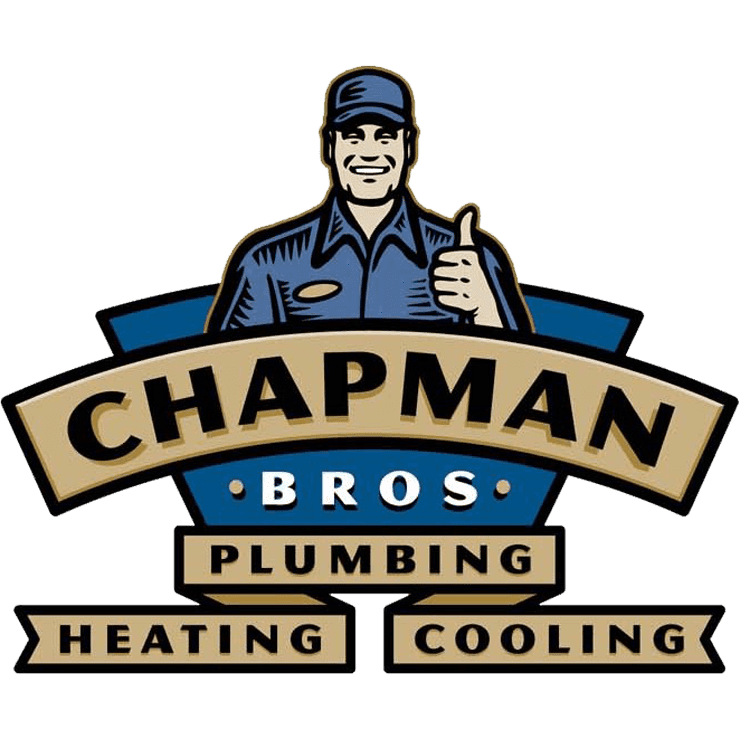 Our Promise to You Why Choose Chapman Bros. Plumbing, Heating and Air Conditioning?
When a big repair or replacement is in need, it's important to have the best financing options available.

Emergencies happen, and when they do Chapman Bros. Plumbing, Heating & Cooling will be there for you.

Quick, Prompt & On Top of It

New Jersey's longest running plumbing, heating and cooling company. Established in 1932.

Long term customer relationships are important to us, and your satisfaction is at the top of our list.