Chapman Bros. Plumbing, Heating and Air Conditioning Sump Pumps
SUMP PUMP REPAIR AND REPLACEMENT IN UNION COUNTY, NJ
Emergency Sump Pump Repair Services in Cranford & the Surrounding Union County Areas
If you've ever found yourself with excess water in your basement or cellar, you probably relied on a sump pump to help remove the accumulated water from your home. If you didn't have a sump pump, you probably wish you did at the time. Sump pumps are the unsung heroes that can make the difference when disaster strikes.
That's why it's crucial that your sump pump is always working to the best of its ability. However, they need to be monitored and replaced periodically. Our reliable and experienced team at Chapman Bros. Plumbing, Heating and Air Conditioning provides reliable services that can help protect your home from future damage including our sump pump replacement and repair services.
With our NJ Sump Pump technicians, you can count on:
24/7 emergency services
Over 150 years of experience in the industry
0% financing options
---
Experiencing difficulties with your sump pump? Don't hesitate to reach out to Chapman Bros. Plumbing, Heating and Air Conditioning. We've got the solution. Contact us at (908) 356-5143.
---
What Do Sump Pumps Do?
A sump pump is a device that helps prevent water damage in basements or crawl spaces. It does this by getting rid of excess water that collects in a hole called a sump pit. When water fills up the pit, the sump pump automatically turns on and pumps the water away from the building through a pipe. This keeps the area dry and stops water from causing damage to the foundation, walls, and belongings. Sump pumps are especially important in areas with heavy rain, groundwater problems, or the risk of flooding.
How Long Do Sump Pumps Last?
Sump pumps are very similar to other appliances in your home in that they don't last forever. In many cases a sump pump is the unsung hero of your home. It works to collect excess water from drains and redirect it away from the house.
Due to the importance of a sump pump it is good to make sure it is always functionable and ready to work. The older a sump pump becomes the less effective it is. On average sump pumps should be replaced every 7-10 years to ensure full efficiency.
How Long Do Sump Pumps Last?
A well maintained sump pump can last up to 15 years, but may need a replacement as early as 5 years. If your pump is 7 years old or older, it's time to start considering a replacement. The last thing you want is for your sump pump to fail before you replace it, leading to your basement flooding and costly water damage.
Below we highlight other signs to look for that indicate it is time to replace a sump pump.
When to Replace Your Sump Pump
Since a sump pump is located in your basement, it's likely that you pay it no mind until it's too late. To prevent water damage, it's important that you are aware of the warning signs of a failing pump.
Our Union County sump pump installation plumbers recommend that you replace your sump pump when:
The pump won't engage: Many things can cause the pump to fail to engage. If the pump has a loosely fitting lid, dirt, dust, and other debris can get in and build up over time, forming a clog. Additionally, the float can rust or dirt will build up around it, causing it to jam.
The pump continues to run for excessive periods of time or constantly: If you've noticed that your pump seems to run continuously, it could be that the pump's water pumping capacity isn't enough to properly displace the water filling the pump.
There is visible rust around your pump: When your pump begins to rust, it can lead to clogs which inevitably lead to pump failure.
When we arrive at your property, we will thoroughly inspect your pump and determine if a repair or a replacement would be the best course of action. We will always prioritize repairs over full sump pump replacements, should they be possible.
How Long Does it take to Replace a Sump Pump?
The time it will take to replace a sump pump will vary, but homeowners can expect it to take at least 5 hours. Basement thickness plays a role into how easily the replacement gets done, so be sure to check in with your local plumber for a more accurate estimate on how long it will take.
Should a Sump Pump Be Running Constantly?
Sump pumps do burn out eventually. If your sump pump is running constantly there may be a problem. How long a sump pump can run is dependent on the amount of water that is coming into the sump pit and the quality and age of the sump pump. Sump pumps running at full efficiency can run for 20-24 hours straight. Sump pumps at a lesser quality can run for 6-18 hours straight.
If your sump pump is running constantly when there is no water, here are some steps you can take:
Unplug the sump pump
Clean out the sump pit of dirt and rocks
Move sump pump to center of the pit
Plug sump pump back in
After doing these steps, if your sump pump is still constantly running, it is time to call a professional. At Chapman Bros. Plumbing, Heating and Air Conditioning we offer dependable sump pump repair services for homeowners throughout Union County.
---
For high quality sump pump repair & replacement services in Union County, NJ and the surrounding areas, contact us online or at (908) 356-5143 today!
---
Primary Sump Pumps & Water Power Backups
It's important to always have a backup plan. Especially when not having one may result in a flooded basement. During major storms, a power outage can cause a sump pump to stop working. Other times, the primary sump pump may be too small to handle the job at hand. Having a backup can help mitigate the damage during an emergency.
One reliable option is the water-powered backup. This pump uses water pressure to siphon water out of the pump. For every gallon of city water they use, they eliminate two gallons of water from your home. Water power backups are convenient because they work as long as you have water pressure and don't require routine maintenance or battery replacements.
Preventative Care Saves Time & Money
Testing your sump pump regularly can help ensure that your pump will be there for you when you need it most. Routine care can help detect issues before they grow into major headaches. Our dedicated team at Chapman Bros. Plumbing, Heating and Air Conditioning has the experience to know what to look for and to make sure your pump is rid of any dirt, rocks, or other debris. Our comprehensive New Jersey sump pump repair service also includes a check to make sure the discharge line is clear so that water can move through it freely.
Schedule Your Sump Pump Repair or Replacement Service in New Jersey Today
As one of the longest-running plumbing companies in New Jersey, we have seen a lot of plumbing problems and have provided countless solutions. We understand the need to have a trustworthy resource when your sump pump needs to be serviced. That's why we not only offer quality work and dependable technicians but strive to be here for you in every way possible. Trust our family-owned company with all of your sump pump replacement and repairs in Union County.
---
To learn more about sump pumps and water power backups, contact our Union County plumbers at (908) 356-5143 today to learn more. We also service Westfield, Mountainside, Clark, Kenilworth, and the nearby area.
---
See What They Have to Say Helping Our Customers Since 1932

"Superior Professionals led by Tom Swick who analyzed and installed a high quality, very effective and efficient gas fired steam boiler system."

- Mike B.

"I'm so happy and satisfied I called Chapman Bros!"

- CH

"I am very grateful for the prompt and professional plumbing services provided by Chapman Bros. Plumbing"

- Cecelia M

"John provided great service and along with a great attitude!"

- MARYANN M

"So happy I called Chapman Bros. Plumbing, Heating and Air Conditioning"

- JOHN L

"Responded quickly and his service and demeanor were awesome."

- MARC L

"Once again I could not be more satisfied"

- ELIZABETH S

"I was so pleased with not only the work, but the entire experience."

- RACHEL M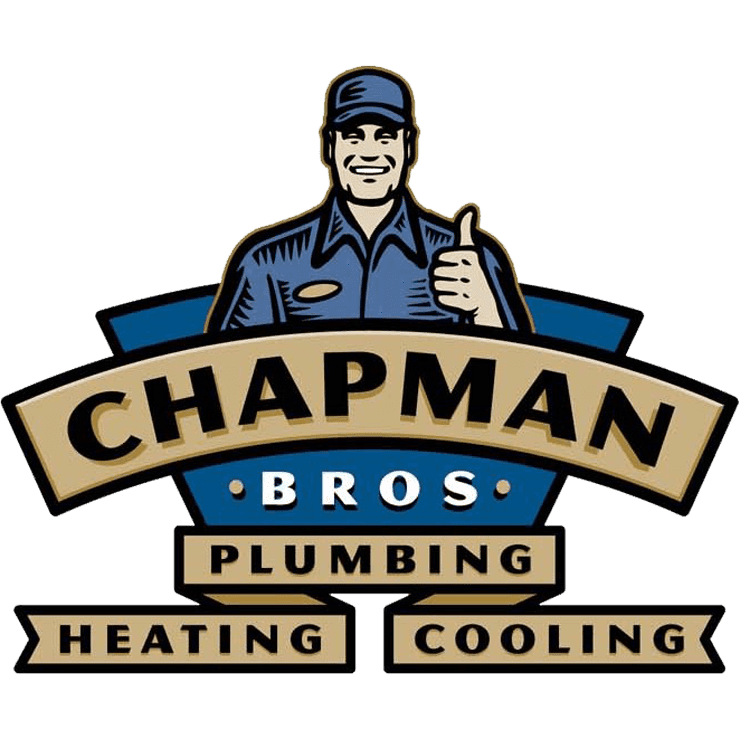 Our Promise to You Why Choose Chapman Bros. Plumbing, Heating and Air Conditioning?
When a big repair or replacement is in need, it's important to have the best financing options available.

Emergencies happen, and when they do Chapman Bros. Plumbing, Heating & Cooling will be there for you.

Quick, Prompt & On Top of It

New Jersey's longest running plumbing, heating and cooling company. Established in 1932.

Long term customer relationships are important to us, and your satisfaction is at the top of our list.