Chapman Bros. Plumbing, Heating and Air Conditioning Maintenance
Heating Maintenance in Union County
Improve the Performance & Efficiency of Your Heating System
One of the most important tasks for any homeowner is preventative heating maintenance. Call the heating tune-up experts here at Chapman Bros. Plumbing, Heating and Air Conditioning to get the job done. Since 1932, we have been providing the local home and business owners here with the finest in quality craftsmanship and customer service. We care as much about keeping your heating system up and running as you do.
---
Need heating maintenance in Union County, Cranford, or the nearby areas? Call us at (908) 356-5143 to request your service today!
---
What Are the Benefits of Regular Heating Maintenance?
Too many people wait until their heating system needs repairs before bothering to have it checked out. However, a preventative tune-up can help you avoid these problems in the first place. Your scheduled maintenance service will enable one of our professionals to inspect your heating system and look for any areas of concern. We can also make minor repairs before they develop into something bigger.
Some of the benefits of heating maintenance include:
Lowered utility bills
Improved energy efficiency
Better heating performance
Fewer breakdowns
Less frequent emergency repairs
Longer system lifespan
Call us today to learn more about our heating maintenance services in Union County, Cranford, and beyond! We can inspect and tune-up all types of heating systems, including central air systems, boilers, and furnaces.
How Frequently Should You Have Heating Maintenance?
Depending on the home and the type of furnace the frequency of maintenance may vary. To ensure your furnace runs efficiently it is best to have maintenance service done at least once a year. Of course if you are experiencing any issues with your home's heating system, schedule maintenance services ahead of the annual timeline.
Become a Comfort Club Member
At Chapman Bros. Plumbing, Heating and Air Conditioning, we want to make your heating system maintenance easier than ever. That's why we offer our Comfort Club Program. Members receive annual preventative heating system maintenance, as well as priority scheduling, discounted repairs and service, and extended warranties, among other benefits.
Let us show you how a combined 150 years of experience makes all the difference in the level of workmanship you receive. For quality heating maintenance in Union County, just give us a call. We're here for your indoor comfort needs, day and night.
Extend the Lifespan of Your Heating System
Regular heating maintenance is essential for keeping your system running smoothly and efficiently. By scheduling routine maintenance with Chapman Bros., you can extend the lifespan of your heating system and avoid costly repairs or replacements down the line.
Our experienced technicians will thoroughly inspect and clean your heating system, ensuring that all components are in optimal condition. We will also provide any necessary adjustments or repairs to keep your system running at its best.
Don't wait until your heating system breaks down. Schedule regular maintenance with Chapman Bros. today and enjoy the peace of mind that comes with a reliable and efficient heating system.
---
Contact us online or by phone. Our friendly and knowledgeable team can answer your questions and address any concerns you may have.
---
See What They Have to Say Helping Our Customers Since 1932

"Superior Professionals led by Tom Swick who analyzed and installed a high quality, very effective and efficient gas fired steam boiler system."

- Mike B.

"I'm so happy and satisfied I called Chapman Bros!"

- CH

"I am very grateful for the prompt and professional plumbing services provided by Chapman Bros. Plumbing"

- Cecelia M

"John provided great service and along with a great attitude!"

- MARYANN M

"So happy I called Chapman Bros. Plumbing, Heating and Air Conditioning"

- JOHN L

"Responded quickly and his service and demeanor were awesome."

- MARC L

"Once again I could not be more satisfied"

- ELIZABETH S

"I was so pleased with not only the work, but the entire experience."

- RACHEL M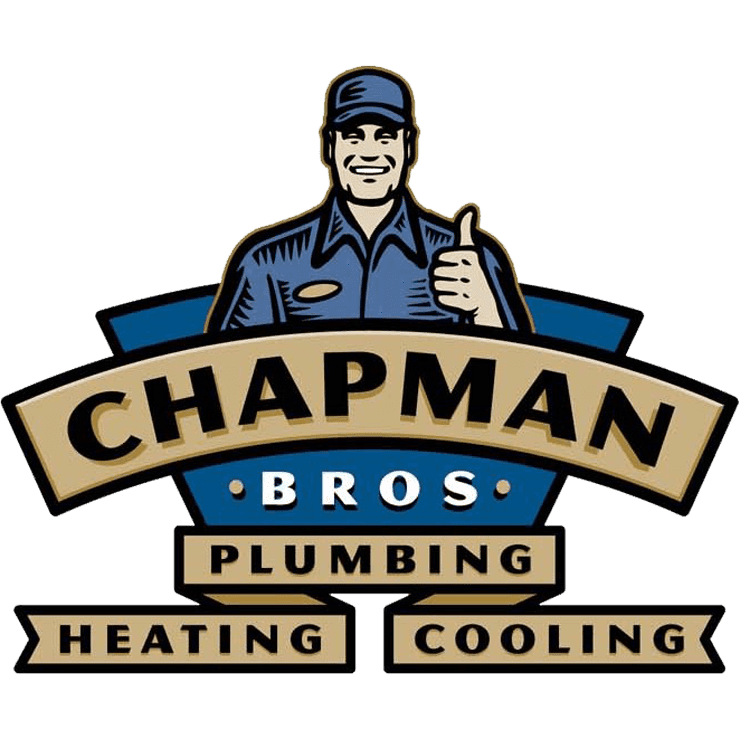 Our Promise to You Why Choose Chapman Bros. Plumbing, Heating and Air Conditioning?
When a big repair or replacement is in need, it's important to have the best financing options available.

Emergencies happen, and when they do Chapman Bros. Plumbing, Heating & Cooling will be there for you.

Quick, Prompt & On Top of It

New Jersey's longest running plumbing, heating and cooling company. Established in 1932.

Long term customer relationships are important to us, and your satisfaction is at the top of our list.