Chapman Bros. Plumbing, Heating and Air Conditioning Drain Cleaning
Union County Drain Cleaning
Honest, Professional Drain Cleaning in Cranford & the Surrounding Areas
It is inevitable that at some point you are going to need to call in a professional to take care of your drain cleaning needs. Without this type of work, your drains can become slow or completely clogged. This can lead to much more than just an inconvenience; it can result in problems like leaks and flooding. The good news is that you already know the name to trust in—Chapman Bros. Plumbing, Heating and Air Conditioning. We have been the trusted local drain cleaning service provider in Union County since 1932.
We believe that honesty and integrity should be the foundation for every business but, unfortunately, not all plumbers see things the same way. In fact, this is one reason drain cleaning has gotten a bad rap. Too many less-than-reputable plumbers have made a lucrative career from convincing homeowners they need drain clearing services or special drain cleaners when they don't. As a local plumber that strives to build long-term working relationships with each customer, we are always honest and only offer the work you need.
---
Don't let a clogged drain ruin your day— contact Chapman Bros. Plumbing, Heating and Air Conditioning at (908) 356-5143 to schedule drain cleaning in Union County and the surrounding areas.
---
Why Schedule Professional Drain Cleaning Services?
One major problem is that too many homeowners also think that slow or clogged drains are something that they can take care of on their own. This is why store-bought chemical cleaners are so popular. The problem is that these chemical cleaners only temporarily resolve the issue and can actually do more harm than good. These chemicals can end up causing problems with your pipes, problems that are much more costly to take care of than professional drain cleaning would have been in the first place.
Get in touch with us today to learn more about what we can do for you. We never want to see anyone with a clogged drain, but at least we know we can be there to resolve the issue when clogs do arise. Don't keep living with slow drains or trying to work around clogged drains. Let us take care of the problem for you, once and for all. After all, we're the local experts when it comes to unclogging drains!
5 Things You Can Do To Avoid Drain Cleaning
1. Rinse out your drains - Like everything else in our house, our drains need a good rinse every month. For best results, use a combination of hot water and vinegar. Your garbage disposal can be best cleared out with ice cubes.
2. Put a lint-trap on the drain line of your washing machine - When your washing machine is done with your clothes, it'll bring all of the debris and dirt into your sewer through the drain line. Without this lint-catcher your drain line is susceptible to all sorts of blockages.
3. Collect used cooking oils and grease without putting them down your drain - If you're washing your cooking oils and grease down your drains, it's just a matter of time until you'll need the help of our Cranford drain cleaning experts.
4. Install a hair-filter for your shower drain - Hair clogs up the shower drain like it's nobody's business. These hair-stoppers are cheap filters that can go on any shower drain with a quick installation. This can help save your drains, pipes, and your wallet from constant drain cleaning visits.
5. Throw the following food items in the trash - Chicken bones, coffee grounds, egg shells, pasta, celery, and rice should all be discarded in the trash as opposed to clogging your garbage disposal.
Schedule a Service with Us Today
Chapman Bros. Plumbing, Heating and Air Conditioning is the only name that you need to know in order to get the professional drain repairs and plumbing services you need. Get in touch with us today so that you can finally get the service you need. Our Union drain cleaning team promises to deliver nothing but the best.
For proper drain cleaning, as well as any other related plumbing services you may need, get in touch with us right away. The sooner you make the call the sooner we can get started taking care of your service needs and eliminating those clogged drains.
---
Don't delay drain cleaning in Cranford, contact us online today or give us a call at (908) 356-5143 ! We proudly offer emergency 24/7 services!
---
Prevent Costly Plumbing Emergencies with Regular Drain Cleaning
Don't wait until you have a clogged drain or a plumbing emergency to schedule professional drain cleaning services. Regular maintenance can help prevent costly repairs and keep your plumbing system running smoothly.
Here are some key reasons to schedule professional drain cleaning:
Prevent clogs: Over time, debris, grease, and other materials can build up in your drains, leading to clogs. Professional drain cleaning can remove these blockages before they cause major issues.
Improved water flow: A thorough drain cleaning can remove mineral deposits and other obstructions, allowing water to flow freely through your pipes.
Eliminate foul odors: If you notice unpleasant smells coming from your drains, it could be a sign of buildup or bacteria growth. Professional drain cleaning can help eliminate these odors and improve the overall air quality in your home.
Extend the lifespan of your plumbing system: Regular drain cleaning can help prevent damage to your pipes, reducing the risk of leaks, bursts, and other costly plumbing emergencies.
Save money in the long run: By addressing minor issues before they become major problems, regular drain cleaning can save you money on expensive repairs and replacements.
At Chapman Bros. Plumbing, Heating, and Air Conditioning, our experienced technicians use state-of-the-art equipment, including hydro jetting, to provide the ultimate drain cleaning solution. Contact us today to schedule a service and keep your drains flowing smoothly.
Recommended Reading:
See What They Have to Say Helping Our Customers Since 1932

"Superior Professionals led by Tom Swick who analyzed and installed a high quality, very effective and efficient gas fired steam boiler system."

- Mike B.

"I'm so happy and satisfied I called Chapman Bros!"

- CH

"I am very grateful for the prompt and professional plumbing services provided by Chapman Bros. Plumbing"

- Cecelia M

"John provided great service and along with a great attitude!"

- MARYANN M

"So happy I called Chapman Bros. Plumbing, Heating and Air Conditioning"

- JOHN L

"Responded quickly and his service and demeanor were awesome."

- MARC L

"Once again I could not be more satisfied"

- ELIZABETH S

"I was so pleased with not only the work, but the entire experience."

- RACHEL M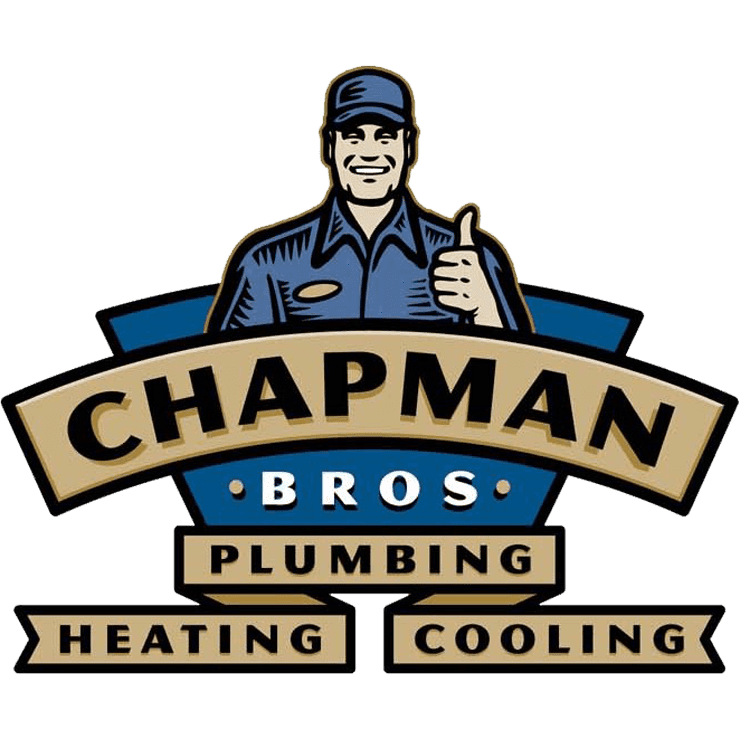 Our Promise to You Why Choose Chapman Bros. Plumbing, Heating and Air Conditioning?
When a big repair or replacement is in need, it's important to have the best financing options available.

Emergencies happen, and when they do Chapman Bros. Plumbing, Heating & Cooling will be there for you.

Quick, Prompt & On Top of It

New Jersey's longest running plumbing, heating and cooling company. Established in 1932.

Long term customer relationships are important to us, and your satisfaction is at the top of our list.